(29/06/2012)-Italians eye Benali deal

Italian outfit Brescia are leading the chase for Manchester City youngster Ahmad Benali, Sky Sports understands.
Benali's contract at the Etihad expires this month and he is set to leave the club where he came through the ranks.
Sky Sports revealed earlier in the summer that a number of Championship clubs were keen on landing him.
However, interest on the continent has now emerged after he made his debut for the Libya national side.
Now a fully-fledged international, the young midfielder has been approached by clubs from Italy, Spain, Turkey, France and Germany - together with the sides in England.
(29/06/2012)-Ajax claw back from jaws of defeat in Lion Cup

Undoubtedly one of the most entertaining matches of the 24th Canon Lion City Cup, Ajax U15 came from behind to beat Manchester City U15 4 – 2 to seal their spot in the final of the tournament.
City started strong with fluid attacks and neat passes in the middle of the park before a cross from the left found an unmarked Aaron Nemane (no.7) at the far post to score the opening goal in the 7th minute. A corner in the 16th minute saw Ajax's defender Guido Janssen (no. 4) head in an own goal to extend the citizens' lead to two. Ajax tried to pile on the pressure but could not find a break through and went into half time a goal down.
The Dutch coach, Michel Kreek, then made two key substitutions as Ezra Walian (no.9) and Donny Van De Beek (no. 6) came on to inject some life into the team. Almost instantly, Ezra linked up well with captain Abdelhak Nouri (no. 10) to score Ajax first goal on the night. He then equalized with another goal four minutes later to take his tally to five in the whole campaign.
With the scores level, inspirational captain and play-maker Nouri scored an audacious goal outside the box to put his side in the lead and firmly in control of the game. City started to create some chances of their own but they could not add to the two goals scored in the first half.
Ajax fourth and final goal of the night came in the 63rd minute with substitute Vaclav Cerny slotting in from close range. Walian picked up yet another man of the match award as he was the catalyst that booked his side's place in the final to be played on the 1st of July 2012.
City will now play Vasco De Gama in the third/fourth play off
Team:
1 Bradley McDonagh (GK) 2 Cameron Humphreys 3 Adam Robinson 4 Joshua Murray 5 Charles Oliver 6 Yvan Wassi 7 Aaron Nemane 8 Thomas Holland (C) 9 Joseph Nuttall 14 Deri Corfe 15 Marcus Wood Substitutes 10 David Brooks 11 Callum Bullock 12 Ryan Ellison 13 Daniel Grimshaw (GK) 16 Joseph Hardy 17 Lukas Nmecha 18 William Patching 
Manchester City U15 Substitutions No. 14 Deri Corfe Out, No. 11 Callum Bullock In (Half Time) No. 6 Yvan Wassi Out, No. 18 William Patching In  (57:07") No. 15 Marcus Wood Out, No. 12 Ryan Ellison In (68:57") No. 9 Joseph Nuttall Out, No. 16 Joseph Hardy In (73:24") No. 3 Adam Robinson Out, No. 10 David Brooks in (80:00) 
(27/06/2012)-MCFC Academy Secure Category 1 Status?
Early reports are saying that Manchester City has been able to secure the Category 1 status in the Elite Player Performance Plan(EPPP).
Taken from Goal.com:
Goal.com has learned that 12 clubs of those clubs have now been inspected by the League's independent standards organisation, with Newcastle one of three teams who have been given an indication that they have failed to reach the top ranking.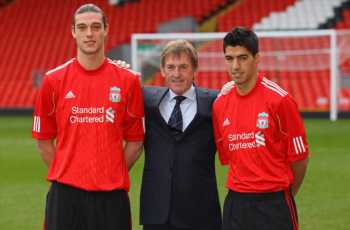 "The £35 million Newcastle got for Andy Carroll would be enough to run the Academy for six years"
Wolves and Crystal Palace are believed to be the two others who have learned they are likely to be awarded Category Two status.

Embarrassingly for Newcastle, rivals Sunderland and Middlesbrough have been told they are set to be successful in achieving their Category One aim, as were Manchester United, Manchester City, Chelsea, Stoke City, West Ham United, Fulham and Southampton.
(27/06/2012)-City Hit a Super Six
MCFC Academy U15s romped to a six nil victory in their second game of the Canon Lion City Cup in Singapore. City scored three goals in each half thanks to goals from Marcus Wood, Aaron Nemane, Lukas Nmecha, Joe Hardy and a brace from big Joe Nuttall. That result means that City will face Ajax FC in their semi-final match on Friday who lost their opening match to Singapore U16s but beat FC Porto U15s three one today.
Team:
Grimshaw, Ellison, Robinson, Murray, Oliver (Brooks), Wood (Humphreys), Holland, Nemane, Corfe (Patching), Nuttall (Hardy), Bullock (Nmecha)
(27/06/2012)-Joan Roman signs for Barcelona
It has been confirmed that Joan Roman has signed a three year deal with Barcelona
The following is taken from his twitter account....
 Dear all: I would like to announce that I will be playing at BarçaB for the next 3 years. It hasn't been an easy decision to leave

(25/06/2012) City Academy U15s win Opening Game
Manchester City Under 15s won their first game in the Canon Lion City Cup in Singapore 2-0 today against Vasco Da Gama with both goals  coming early in each half. The first half goal came from David Brooks and the second half goal from substitute Joe Nuttall.

A stupendous performance by Manchester City goalkeeper, Bradley McDonagh earned City their first three points of the 24th Lion City Cup
Goals from David Brooks and Joseph Nuttall sealed an important win for Manchester City against Vasco da Gama.

The technically gifted and disciplined Brazilians had no answer to a robust and fast-paced City side who needed only seven minutes to take the lead through Brooks after some nice play down the flanks by team-mate Aaron Nemane.
 Nemane skillfully ran past the entire defence down the right flank and into the penalty box before spotting  Brooks at the centre of the field who needed no invitation to calmly slam the ball into the back of the net.
Vasco wasted a glorious opportunity to equalise in the 14th minute as Jaoa dos Santos blasted his shot well above the crossbar from the edge of the six-yard box.

Vasco was also denied an equaliser towards the end of the first-half as substitute, Allan de Andrade's low shot was brilliantly saved by McDonagh's outstretched hand.

Second-half substituteJoseph Nutall rewarded his coach's faith in him by scoring his team's second goal three minutes into the restart.

Wood sent a looping ball over the head of the defence onto the path of Nutall and the striker blasted the ball into goal to give City a two-goal lead.

City had their goalkeeper, McDonagh to thank, as the young custodian put on a marvelous performance in the second-half.

In the 47th minute, McDonagh pulled off a one-handed save from a Joao dos Santos shot and followed it up with a brave last ditch clearance from the goal-line to ensure a clean sheet for the night.

Although coach Sergio Bello introduced several new faces at the last third of the game, there was little that they could do as Vasco succumbed to their first defeat of the campaign.
Team:
McDonagh, Humphreys, Robinson, Murray, Oliver, Wassi, Nemane (Nuttall), Holland, Bullock, Brooks (Corfe), Wood
Subs: Grimshaw (GK), Ellison, Patching, Nmecha, Hardy
(24/06/2012)-Tom Smith joins French club on trial
Former Academy & EDS defender Tom Smith  is training with French Lique 2 side Chamois Niortais with view to potential recruitment by the side.
(22/06/2012)-City trio called up for England U16 Training camp
The first Manchester City call-ups forEnglands Under-16 training camp are 14 year old starlet Tosin Adarabioyo getting called up alongside teammates Adam Robinson and Cameron Humphries.
(16/06/2012)-Elabdellaoui to join Feyenoord on loan
It has been agreed today in principle that Norwegian youngster Omar Elabdellaoui will join Dutch club Feyenoord on a season's loan, having just agreed a new two year deal with City , Omar will join Feyenoord for the beginning of the 2012-2013 season.